SportyBet Kenya
SportyBet is a fairly new online betting site. It's not very popular yet, but it's quite well-known in certain circles among bettors. It stands out for its long list of features, bonuses, and markets offered. It is also easy to use and is well suited for daily sports betting.
Today we have not just a standard review of SportyBet Kenya, but an interview with a well-known Kenyan better and football forecaster Noah Eilien.
What can you tell our readers about SportyBet Kenya?
At the moment, the African betting market is literally experiencing an explosion of new betting companies.
SportyBet Ltd is the officially registered name of SportyBet Kenya. The bookmaker is licensed by BCLB under the betting, lotteries and games act Chapter 131, laws of Kenya under license No. 683. This has confidence in the operator, because you can be absolutely sure that everything is legal and you will not be "thrown for money".
In addition, SportyBet always strives to improve its product for players. So since last year, it has been offering a great mobile app to meet the needs of Kenya's growing number of mobile users. But I'll talk about it a little later. It also promises the best odds in Kenya for Champions League and English Premier League matches, full and partial cash outs, and gifts for inviting your friends to the site.
Is it true that SportyBet for a marketing company attracts famous athletes?
Quite true. For example, in 2017, the company's father was football player Nwankwo Kanu.
What can you tell us about the company's official website?
The official site of SportyBet Kenya is absolutely ordinary and does not make any impression at all. Everything is standard here: a maximum of useful information and a minimum of graphics.
Given the limited number of sports open for betting, the SportyBet site is quite spacious compared to its competitors and easy to use.
The main menu directs us to the sections:
Sports;
Live betting;
E-Sports;
Promotions;
Jackpot;
Mobile App;
How To Play;
Pay Here;
Below is a submenu that lists various sports. The main page is filled with football action, showing the best matches of the Champions League in several countries. There is also a list of current live betting events.
It is also convenient that regardless of whether you are on your desktop or on a mobile device, navigation is fast and easy. The coupon is intuitive, so it responds to the number of choices you make, which means placing single, multiple, or system bids is effortless.
There is also a window for instant SportyBet registration by mobile phone number directly on the main page of the site.
SportyBet Kenya has managed to create a platform that is completely easy to navigate and play on. Navigation is almost not difficult, and to be honest, it is almost nonexistent. All sections are within a field of view easy to access.
If you have any questions or complaints, you can contact customer support via the chat portal, but be prepared for the fact that the support service responds for a very long time.
What can you tell us about SportyBet Sportsbook?
SportyBet is a young national bookmaker in Kenya with a limited selection of sports.
Only ten sports are available on the site:
Football;
Basketball;
Tennis;
Rugby;
Cricket;
Volleyball;
Hockey;
Handball;
Darts;
Beach volleyball;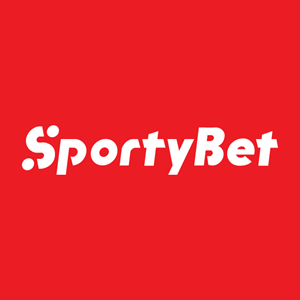 However, the painting on them is quite extensive, which can not but please both beginners and professionals like me.
Are there any betting restrictions on SportyBet Kenya?
Like any other bookmaker in Kenya, SportyBet has betting limits.
For example, for top football matches, the limit may be limited to 5,000 KES. At the same time, you can bet up to 1,000 KES on local events. In fact, this is the average limit of all bookmakers in Kenya.
You regularly make forecasts for upcoming football matches. What can we tell you about the football line in SportyBet?
Football is not the most popular sport on this betting site. It has a complete section offering matches from the Champions League, Europe League, all major European leagues plus more than 120 other leagues from 45+ countries.
There is no shortage of betting options. All matches from the most famous leagues have more than 160 available markets. These include major markets such as:
1X2;
BTTS;
Margins;
Handicaps;
HT/FT;
Head markets;
Corner;
Times;
Bookings;
Combined markets;
Minute markets;
Even other less popular leagues, such as the Czech League, Danish super League, Qatari League of stars and Argentina's Primera B, have 120 markets, and matches from Gibraltar still boast a decent 60+ betting options.
What can you say about the odds on football at the SportyBet bookmaker?
Overall, they are quite impressive. Odds in SportyBet Kenya range from 1.78 to 2.96 depending on the popularity of the event.
What other sport besides football would you recommend betting on SportyBet Kenya?
If you prefer something other than football, then SportyBet has many great betting opportunities.
For example, basketball betting covers 35 countries, including the leagues of Cyprus, Australia, Norway, Spain, France, and the NBA in America. Again, the depth of the market is impressive. Approximately 85-95 different bets are available for each game.
Tennis betting covers ATP, WTA and ITF events, Rugby Union has action from Pro 14, Pro D2, Top 14 and international games, and hockey is also covered in detail.
There are also several betting markets for cricket, volleyball, handball and darts. It's not the most comprehensive sports book in terms of the variety of sports, but for the action it covers, you have a variety of options to choose from. This is what makes SportyBet a favorite destination for many players.
Does SportyBet Kenya have a "live-betting" section?
Yes, of course. You can find it in the top menu of the official website. SportyBet offers its clients a solid amount of real-time betting, including football, Rugby, tennis, cricket and volleyball. Each event has a rich selection of betting markets, with football matches providing over 55 markets, tennis with 40+, and some basketball games with over 80.
Although there is no live broadcast, the live-betting platform has a match animation console, and you can access the live score for all the main game statistics.
The interface offers viewing of one event and several events. To place a bet, you just need to log in and then click the select button that you want to create a bet ticket.
What is SportyBet Cash Out?
SportyBet offers both full and partial withdrawals. This means that you can pay off your bet before the end of the match to get a guaranteed profit or reduce your losses from a bad choice. It is available for single and multiple bets, but the initial bet must be at least 100 KES or more to get cash.
I know that many bookmakers in Kenya do not have a Jackpot. What can you ask about SportyBet?
SportyBet Kenya is perhaps an exception to the rule, since the management of the betting company regularly holds a jackpot draw.
Registered players can participate in the SportyBet football prediction jackpot and win 1,000,000 KES. All you have to do is predict the full result of the 11 matches selected by SportyBet to hit the jackpot. Each entry costs 50 KES, and you can play as many times as you want. There are also prizes for players guessing 9 and 10 correct results.
Now e-Sport is especially popular. What can you tell us about this section on the SportyBet website?
SportyBet Kenya offers a wide range of virtual sports, including:
Greyhound racing;
Football;
Speedway;
Bike racing;
These are computer events, but with the same variety of betting markets as in real life.
In addition, the bookmaker offers bets on games such as:
Counter-Strike;
League of Legends;
Dota 2;
Call of Duty;
WarCraft III;
At the beginning of our conversation, you promised to tell us about the SportyBet Mobile App.
In order to meet the growing demand, the first SportyBet mobile app was released for Android devices.
The app only weighs 6 MB, which makes it very light, fast, and responsive.
You have all the same great features including live score, Jackpot betting and e-Sport. It offers pre-match and live bets with full and partial cashouts. Navigation is easy. The main menu of the slider has all the action areas. Just tap on where you want to go and narrow down the options until you find your match.
You can download the app directly on the official website or via the Play Market. On the official website, SportyBet Kenya application is mentioned on the main taskbar. Click on it to access the download portal. In addition, the site has detailed instructions on how to use the app. This is important so that new users can learn how to use it.
And what do the users of iOS and Windows phone? Is there an alternative for smartphones that use other operating systems?
SportyBet bookmaker provides a convenient mobile version of the site. The mobile version is perfectly adapted to even the smallest mobile device screens.
The mobile version is as similar as possible to the main site and even shares the same color combination of red and white. Here you can access the latest and upcoming matches in all sports disciplines.
What can you tell us about SportyBet Kenya withdrawals And Deposits? I know that this bookmaker does not have many options for payment systems.
This is not to say that there are not enough of them, since only one Deposit and withdrawal method is available on the SportyBet Kenya website – M-Pesa.
In addition, there is a small fee if your Deposit does not exceed 250 KES, in which case it is free.
What do I need to do to withdraw money from my account?
To withdraw funds , go to the "My account" section, then "withdraw funds", enter the amount and click "Withdraw".
Your money will be sent to your M-Pesa account immediately after confirmation. There is a small Commission within 16 years of KES for all withdrawals within 500 KES.
What can you tell us about the SportyBet Kenya bonus program?
This bookmaker definitely does not please its customers with a wide selection of bonuses. However, in this case, it is not the number of shares that matters, but their quality.
SportyBet offers a 300% bonus on every first Deposit called Karibu bonus, as well as a referral karibu bonus.
You can get a no deposit bonus in SportyBet Kenya immediately after registering on the site by checking the box in the section "get a bonus and accept the terms and conditions". After creating an account and filling out a profile, the amount of 500 KES will be automatically credited to your account.
This offer is only valid for new players
In addition, SportyBet has a loyalty program. It applies to everyone who regularly plays for money in this bookmaker's office. Real money bets earn special bonus points that can be exchanged for free bets, tournament tickets,or bonuses.
What can you tell us about the registration process in SportyBet Kenya?
Creating an account in SportyBet is simplified as much as possible. The bookmaker offers its clients four types of registration:
Quick registration or registration using a mobile phone number
To do this, you only need to enter your phone number in the registration window. After that, you will receive a message with your username and password. Then do SportyBet loging and start betting. However, I recommend that you do not be lazy and fill out all the information in your personal account.
Here you need to enter all your details and confirm in the appropriate window that you are an adult.
Register via social networks
One of the most popular ways to register each better, since all data is automatically copied from the page in the social network.
This type of registration is completely similar to the method using a phone number. The only difference is that all the information comes in an email message.
As for the registration stages themselves, this is how it happens:
You need to open the official SportyBet Kenya website;
Click the "Register" button";
Read the rules and instructions provided by SportyBet Kenya;
Choose a registration method;
Confirm that you are over 18 years old;
Accept the terms and conditions of this company;
Click on the "Register" button again and get access to your account;
Make a deposit.
Immediately after registration, the user must fill in all the fields in the form in the personal account of SportyBet Kenya.
Without a completed personal account, the bookmaker does not issue a bonus on the first Deposit.
They say that the support service at SportyBet works just disgusting. What can you say about it?
I would not say that the support service is not working well. The fact is that SportyBet Kenya has too few ways to communicate with the company's employees.
Here you can get advice by means of:
Each user can write a question, describe a problem, or make several suggestions for improving the service kenya.support@sportybet.com
The SportyBet hotline is available to players around the clock. The line is not closed for lunch breaks, weekends, or holidays. If you have any problems, you can call the technical support service at the phone number 0207-640-825.
Also, the comfort of staying in a gaming establishment is supported by the presence of a section of popular questions and answers, which will help you to deal with the problem yourself.
Conclusion
Despite being young in the betting industry, SportyBet is gradually ranked among the best in Kenya. However, at the moment, SportyBet Kenya needs more features to be able to compete with the best bookmakers in the industry.
FAQ